After months of frustration with local police over their failure to investigate the murder of her boyfriend, a Colombian woman in the country's capital of Bogotá found her boyfriend's murderer on Facebook, befriended him, seduced him, then turned him over to the police, according to Colombia's El Tiempo newspaper.
The woman, who police have refused to identify, created a fake profile on Facebook and found her boyfriend's murderer on social media. Before offering him a friendship, she grew her fake profile to include hundreds of friends and investigated the alleged murderer's interests on Facebook. She earned the trust of the alleged killer, who goes by the alias Bimbo, over several months of messaging.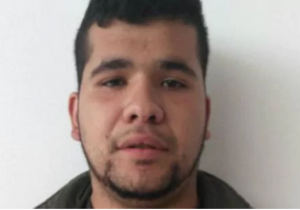 The victim was Ángel Giovany Aparicio, a paramedic. According to the killer's confession, he was gunned down after an assassination attempt gone awry. The murderer was in the area to assassinate another victim, but his gun jammed after pulling the trigger. Aparicio was murdered because he was a witness to the attempted murer.
The woman said that she sent fake information, including sexually explicit photos, to the killer over an extended period of time to gain his trust. In order to avoid meeting face to face with the killer, the woman told him that she was under house arrest because of her relationship with organized crime. This created empathy with the killer, who later admitted to murdering a male who was driving nearby with his partner.
Her boyfriend's death was originally attributed to a stray bullet resulting from a confrontation between criminals in the sector. However, evidence that the woman provided, including written and voice conversations, Aparicio was identified as a member of a criminal group in Bosa, which triggered further investigations that proved his guilt.
Aparicio's arrest for the murder has led to further investigation of the criminal group, unveiling other murders. In total, 15 gang members have now been apprehended and charged with offenses that include narco trafficking, homicide, criminal conspiracy and possession of an illegal weapon.