Having Arun Gupta onboard will help Polymath take the company to the next level in terms of strategic thinking and achieve the goal of building more impactful businesses for Latin America's middle class.
[Bogota, August 16th, 2022] – Polymath Ventures, a group of entrepreneurs building tech companies to empower Latin America's middle class, today announces that Arun Gupta, an active angel investor and advisor to high-impact organizations, has joined the company with the purpose of strengthening its board of advisors.
Gupta has spent more than a decade building businesses. He was a General Partner at Accretive, where he built and invested in industry-defining technology companies. The organization's launches created over $5B of equity value. In 2014, he founded his own company Quartet Health, a mission-driven technology company aiming to make mental healthcare more accessible and effective. He is a firm believer that the use of technology can fix society's biggest problems.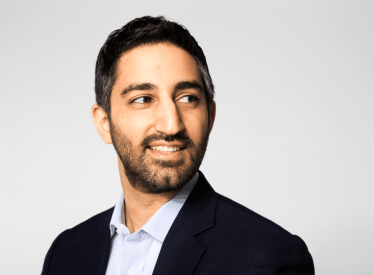 ''What resonated most with me about Polymath Ventures is that it is the best builder ecosystem of big tech initiatives in Latin America. And it aims to bridge the talent and capital gap of the region to solve the most complex challenges for the middle-class,'' commented Arun Gupta. ''My background in building and developing businesses will give so much value to companies of all sizes.''
Gupta will step in as chairman of the board, meaning that he will work closely with the CEO of Polymath, Wenyi Cai, and the management team to develop and scale strategies, focusing on talent to steer the organization towards building a more significant impact in the region. Polymath is already active in Colombia, Mexico, and Peru, has a growing team of experts, and powers large and transformative companies for the emerging middle class.
"I am incredibly excited to work with Arun. Arun's experience building and scaling companies to successful public and private exits are a phenomenal asset for Polymath in the scale phase that we are embarking on. His participation will bring enormous value to not only Polymath and our ventures but also the wider LatAm tech ecosystem," said Wenyi Cai.
About Polymath Ventures
Polymath Group LLC is the venture studio for Latin America. They are a group of entrepreneurs building digital platforms to empower the middle-class through intentionally designed solutions that give fair access to quality services and better income-generating opportunities. Their focus sectors are Fintech, E-commerce, and Service B2B2C platforms, and they operate in Colombia, Mexico, and Peru.
CONTACT
Name: Verushka Buonaffina
Phone: 1-646-480-0356
Email: [email protected]
Disclosure: This article mentions a client of an Espacio portfolio company.