James Rodríguez becomes first footballer to launch cryptocurrency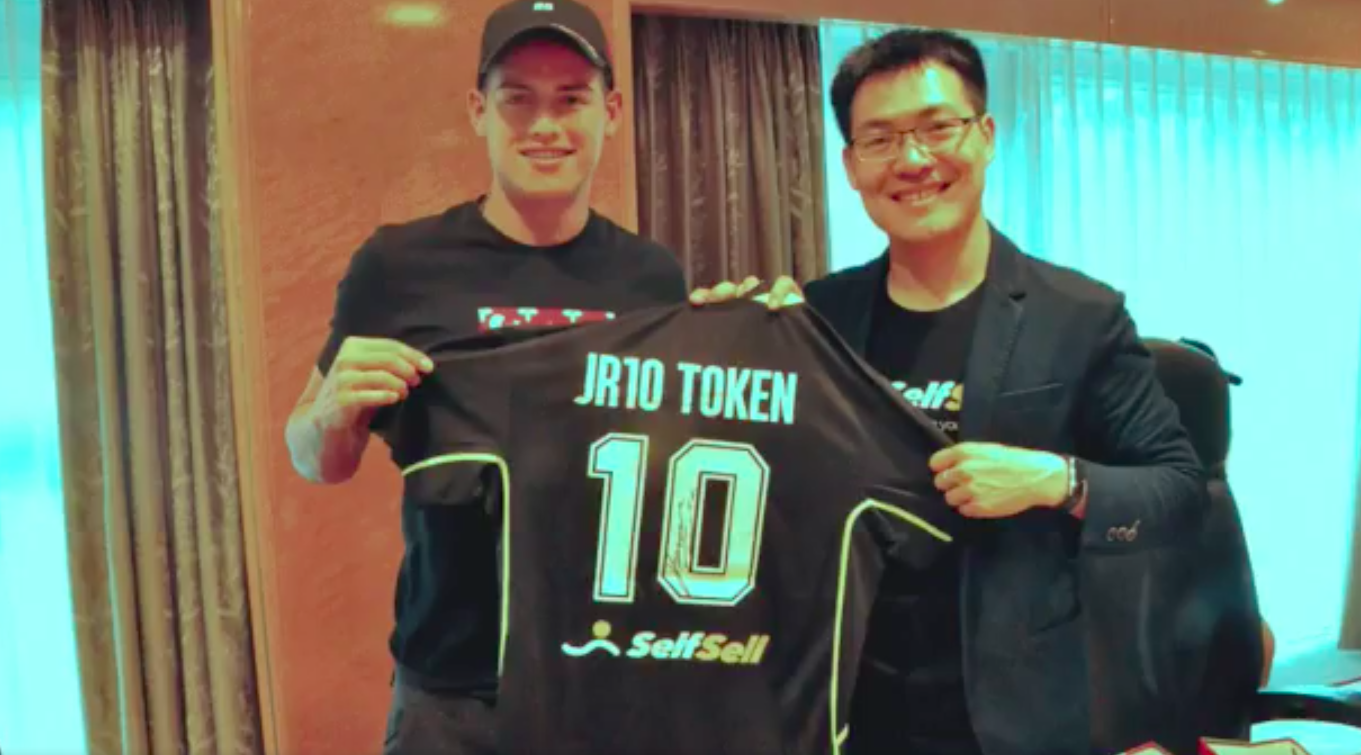 Colombian superstar James Rodríguez knows a few things about setting historic heights. On the verge of his second World Cup in less than a month, the first time around saw a then 22-year-old Rodríguez take Colombia to the tournament quarterfinals for the first time in the country's history while leading the event in scoring with six goals.
Now, the Bayern Munich star is setting milestones off the field as well with a new cryptocurrency called JR10 Token that is partnered with blockchain startup SelfSell. The virtual coin became available on Sunday, making Rodríguez the first active international football player to put out his own brand of crypto-coin.
A brand "new me", sponsored and brought by SelfSell, will be activated. Will you guess what it is? Jump to download SelfSell App and join me. @self_sell pic.twitter.com/OXugqJq3uH

— James Rodríguez (@jamesdrodriguez) May 22, 2018
SelfSell was founded by Li Yuan, who said that the blockchain technology will take on some unique characteristics as it can be used to buy and sell tickets, as well as exclusive James merchandise and souvenirs only available through the JR10 Token.
Li said that fans can now be "more than just cheering spectators, they are also the beneficiaries of his growing value."
Rodríguez found it's "a super cool trial" to launch a token branded with his own name and bring valuable gifts to all his fans.
"Now I have come to a new field and brought everyone a brand new me," he said.
An initial percentage of coins will be given out to already registered fans of James free of charge to give the cryptocurrency a quick boost as it gets off the ground. The coin can only be bought and sold through the SelfSell App.