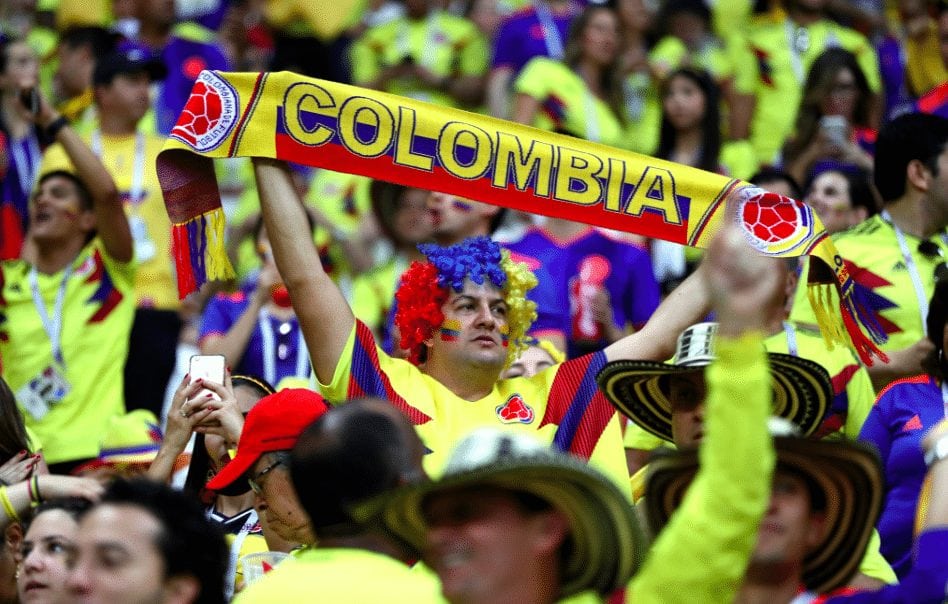 Colombia will get a chance for revenge in March when it plays Japan in a friendly match. The previously unscheduled game was confirmed by Colombian Football Federation Vice President Álvaro González Alzate to local Spanish-language outlets in the country on Monday.
The match will be played in Tokyo during the next FIFA break from March 18 to March 26.
After not playing any friendlies in the latest FIFA break in November, the March friendly will be the first time Colombia takes the field since its 3-1 win over Costa Rica in October. A second March friendly could be played against Mexico, González told Colombia's El Pais.
He added that it is likely Carlos Queiroz, the rumored next head coach, will have a deal finalized by March to get some reps with his team before this summer's Copa América in Brazil. The Portuguese national led Iran to the last World Cup and before that had been the head man for his native country. He has also coached Real Madrid and been an assistant with Manchester United.
Colombia lost its opening World Cup match in Russia last year to Japan after going a man down early on and never being able to recover. Like Colombia, Japan got past the group stage and nearly upset Belgium in the Round of 16 before it saw a two-goal lead disappear.
Queiroz will have the option to bring the selection's normal starters or to begin to infuse the national team with more youth ahead of the Copa América. In Colombia's last match, 19-year-old striker Juan Camilo "Cucho" Hernández made his much-awaited debut by scoring two goals off the bench versus Costa Rica.