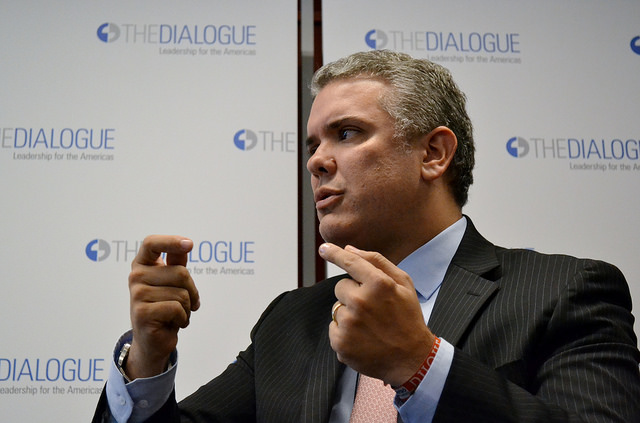 Colombia's Foreign Minister Carlos Holmes released a message Saturday night saying that authorities have uncovered a plot to assassinate President Iván Duque.
Three Venezuelan nationals had been arrested in the country in connection to the plot earlier in December, as confirmed by Holmes Saturday night. Two of the men were armed with rifles when they were detained in the cities of Valledupar and Barranquilla.
"With immense concern and the utmost condemnation, I want to inform the international community that, in effect, for the past several months intelligence investigations have been taking place about possible attacks on the president's life," Holmes said in a video posted to Twitter.
This latest news could further split that already large rift between Colombia and Venezuela. After a potential drone attack on Venezuelan leader Nicolás Maduro occurred months ago, Maduro claimed that Colombia was in on the plot against his life.
Though Holmes' short video did not present any more details or evidence, the conservative Duque government could set its sights on targeting Maduro loyalists and Colombia's still-active leftist groups like the ELN.
U.S. Secretary of State Mike Pompeo will visit with Duque in Cartagena on Sunday and the deteriorating situation with Venezuela and its relationship with Colombia is likely to be on the docket of talking points.