Bomb kills three women and injures 11 others in Bogotá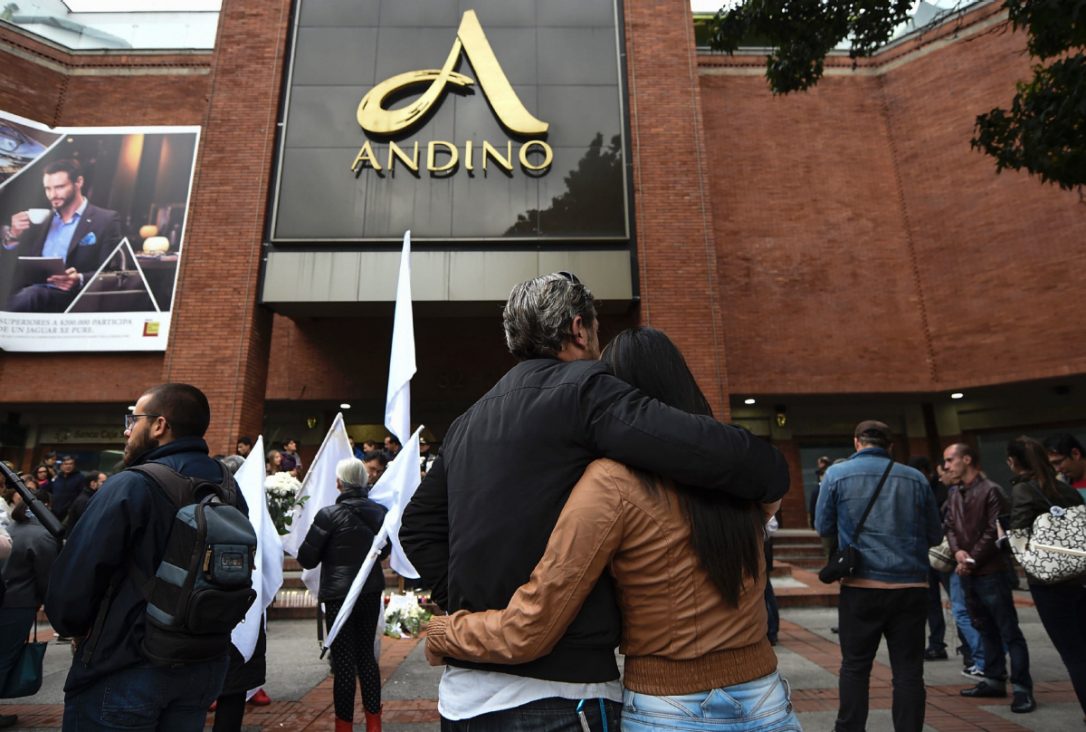 This Father's Day three women, one of whom is of French nationality, were killed in a bomb attack by terrorists in Colombia's capital of Bogotá. Eleven other people were wounded as a result of the attack, which took place in the popular Andino shopping mall in an upscale part of Bogotá that is popular with tourists.
The authorities reported that the detonation of an explosive device happened just a few hours before the completion of the surrender of arms by former FARC terrorists, thereby immediately causing suspicion that the attack was committed by FARC members who have decided not to accept the peace treaty. No one has yet complained responsibility for the attack.