Colombia Focus spoke to MasterPeace director Aart Bos about the foundation and what his team hope to achieve from South America's first ever MasterPeace Bootcamp, which took place this week in Medellín.
The not-for-profit organisation MasterPeace is a grassroots movement that works with 40 countries around the world to mobilise peace-building through music, art, sports, dialogue and creation. It was founded eight years ago by social entrepreneurs Ilco van der Linde, from the Netherlands – who also founded the youth initiative Dance4Life – and Mohamed Helmy, from Egypt. 
The organisation aims to bring local NGOs and social enterprises together from across the globe in order to create their own peace-building strategies by following three steps.
The first revolves around music, art and play. What breaks down barriers and unifies a group better than putting them all in a room together to dance to music? Or on a pitch to play football? Through creativity and play, MasterPeace strives to bring people from different backgrounds and mindsets together in order to create a unique environment.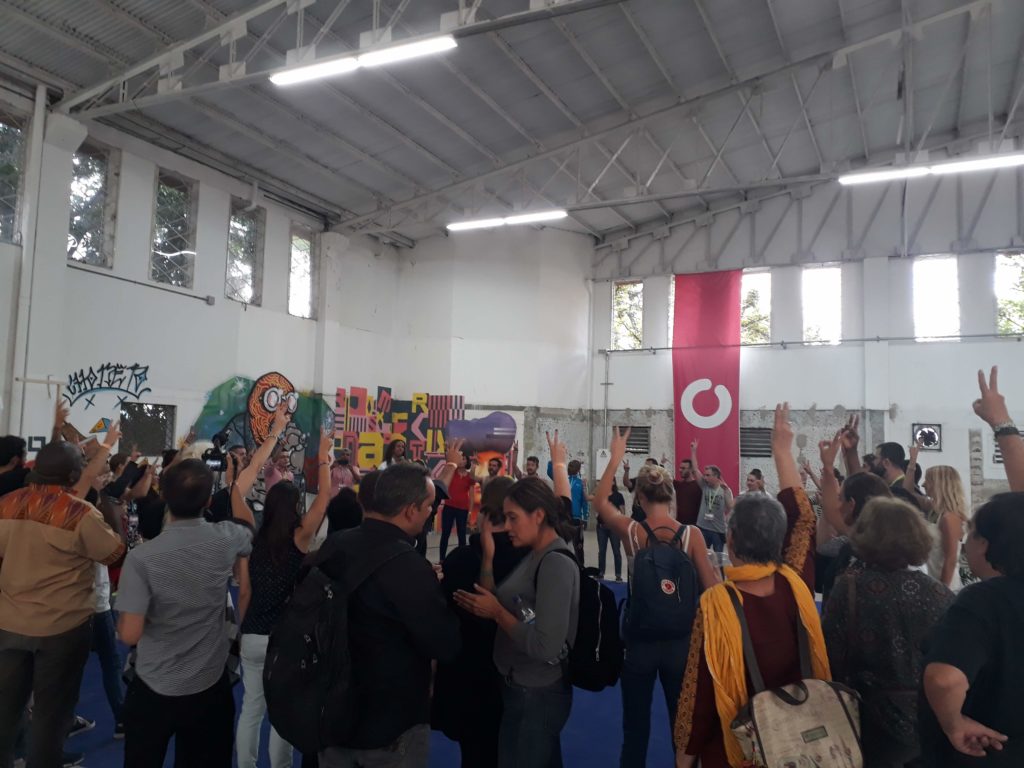 The second: dialogue. MasterPeace prides itself on the dialogue it creates in order to gain not a global, but local perspective.
Thirdly, as a foundation, the team hope to be able to create perspectives. Through leadership training and education, which represents 60% of MasterPeace's work, the aim is to surround individuals in zones of conflict and social hardship with intellectual thought, in a bid to prevent them from turning to criminal activity or extremism.
"Some of the projects run by our social enterprises are both, quite literally, life-changing and life-saving," said Bos, speaking from the Encuentro Internacional de Paz which took place this Thursday, October 11. "Here in Medellín is the first time I realised this. I never thought I'd say it," he added.
MasterPeace selects their social entrepreneur groups on the basis that they are providing a positive and impartial impact for the community, as well as working on at least four projects a year. At the moment, the foundation works with around 300 worldwide.
Given the city's transformation, Medellín was chosen to host South America's first MasterPeace Bootcamp based on the example it sets for urbanisation and sustainable development, which Bos believes to be the best out of the 30 countries they work in.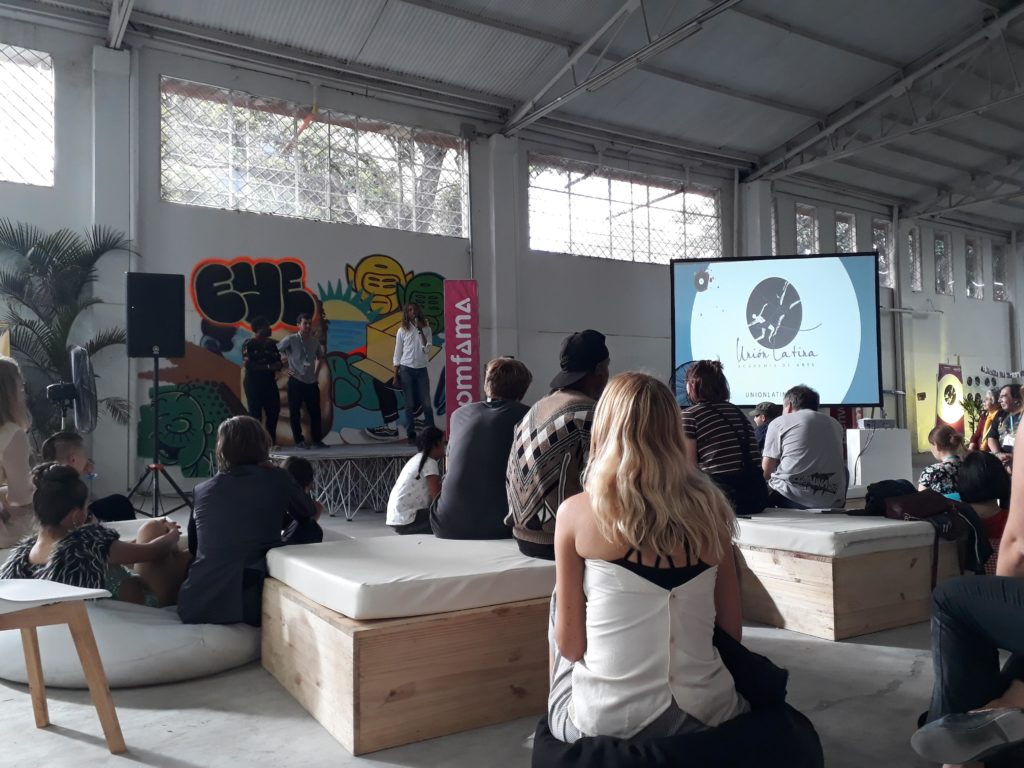 "The seven NGOs we work with here in Medellín will be role models for 25 countries," he said. "When I told [the leaders] this you could see they had tears in their eyes."
"70% of social dilemmas are the same across all the countries," Bos explained. By bringing leaders from each country together, therefore, the idea is that they can "work together, share best practices and knowledge management."
The Encuentro Internacional de Paz was a day-long event buzzing with peace leaders from all over the world, members of MasterPeace's seven Medellín-based social enterprises and volunteers, who have all spent this week sharing ideas and working together on solutions for social development, human rights and entrepreneurship in order to build peace.
Reporting by Sophie Foggin and Frances Jenner.