Ruta N, the city of Medellin's center for innovation, has signed a partnership with Viva Air to help further develop the region's aeronautical, tourism and transportation industries.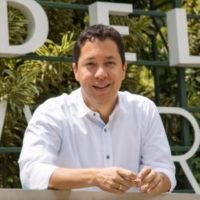 The partnership, to be implemented by Viva Air Labs, looks to reduce costs and improve customer experiences across the industry.
Félix Antelo, CEO at Viva Air, highlighted the airline's commitment to innovation and strategies that benefit both travelers and the industry in general.
Ruta N, one of the hearts of innovation in Medellín, is led by Executive Director Alejandro Franco and supports the development of the city's ecosystem in science, technology and innovation.
Viva Air is today the third-largest airline in Colombia and the second largest in Peru, where it was started in 2017. It's currently considering Ecuador and Central America for future expansion.
According to Bloomberg, low cost airlines are disrupting the transport industry across the region by luring travelers away from long bus journeys.
Said Federico Mejia of Viva Air, speaking at the Airports Conference of the Americas, "Airports and airlines need to collaborate with startups and entrepreneurs. It's important they be ahead and not behind change."
Medellin continues to develop its startup ecosystem, with technology businesses in the city further growing. Talos Digital, a multinational company led by Amyn Gillani with a large presence in the city, earlier this year expanded locations. Its blockchain strategist Dave Mejia praised the government for supporting innovation, including blockchain, championing the technology's potential to fight against corruption.
Furthermore, this week TechCrunch reported that Andrew Ng, earlier CEO at Coursera, had opened offices in Medellin.