Minister Malagón, Colombia's Minister of Housing, City and Territory, will be speaking this March at Horasis Global Meeting in Portugal. He will be presenting alongside world leaders, including several Heads of State.
Malagón will be speaking on Colombia's vision for the future and the country's recent success stories. The politicians and business leaders will be meeting to discuss decisive leadership through times of disruption.
The Horasis community, founded and led by Frank-Jürgen Richter, includes some 800 leaders from across the world that take part in these dialogues each year.
While the largest of the annual events is the Global Meeting, Horasis holds five events each year to meet regionally with various business leaders and politicians in places such as India, Southeast Asia, and Japan.
Its Global Meeting is co-hosted by the City of Cascais and the Portuguese Government.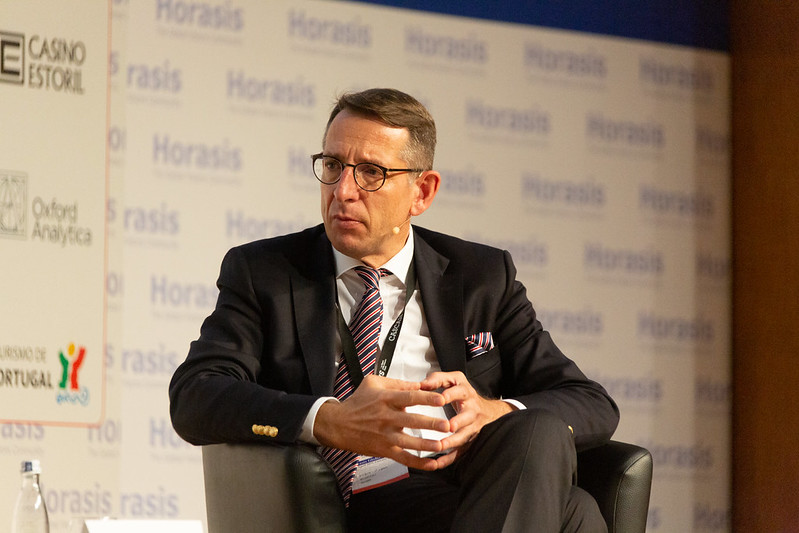 Speakers at Horasis Global Meeting in 2020, in addition to Colombia's Minister, include:
Muse Abdi Bihi, President, Somaliland
Ulisses Correia e Silva, Prime Minister of Cape Verde, Cape Verde
HH Princess Märtha Louise of Norway, Norway
Jerzy Kwiecinski, Minister of Investment and Economic Development, Poland
Unity Dow, Minister of International Affairs and Cooperation, Botswana
Dionísio Babo Soares, Minister of Foreign Affairs & Cooperation, Timor-Leste
Mothanna Gharaibeh, Minister of ICT, Jordan
Malagón was earlier the Vice President of the Colombian Banking Association, and in the telecommunications industry served as Executive Director of the Colombian National Program of Telecommunications. He also served as Chief Economist at Telefonica Colombia.