An interview with Patria Nueva's founder and potential candidate General Luis Herlindo Mendieta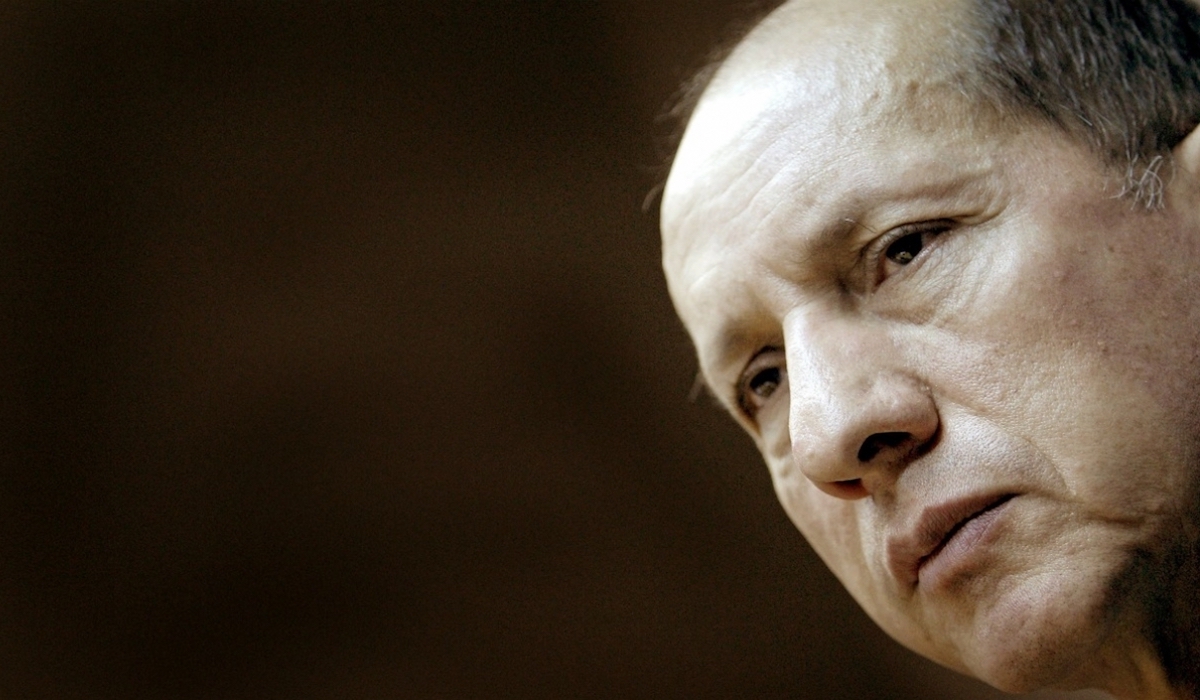 Editor's Note: As part of our political coverage of the 2018 Colombian Presidential Election, we will be publishing translated interviews for each of the candidates. This interview with General Luis Herlindo Mendieta, founder of Patria Nueva party, was originally published by the La Patria news paper. Our staff has translated the interview into English for our English-language readers. If you are fluent in Spanish, you can read the original here. 
General Luis Herlindo Mendieta is a true Colombian hero. The general and retired member of the national police force held off a superior FARC force for days before he was captured and held captive by FARC terrorists for 12 years. He has now turned his attention to serving his country in another capacity: politics.
General Mendieta is currently traveling the country to promote his new political party, "Movimiento Patria Nueva" (New Homeland Movement), of which he is the founder and spokesman. He says that the party has not yet selected any candidates for the upcoming presidential election, nor congress, though he is considered to be the prime contender. The objective of the party is to have a greater participation, or "more voices", in his movement which was founded only four months ago.
Last week, the general was in Manizales and spoke with local newspaper la Patria about his potential candidacy, peace agreements with the FARC, as well as peace negotiations with the ELN.
Q: How was the "Patria Nueva" political party was born?
GL: It was born out of the process of negotiation of the government with the FARC. We do not feel that we have been represented, we feel excluded, especially from political participation. We realized that after the country rejected the peace agreements and "no" won the referendum, and the agreement went ahead regardless, that the real power of the country is in the Senate. We do not feel represented, so we will try to obtain representation.
Q: What are you seeking?
GL: The representation of retired officials from the armed forces, their families and those who fulfilled their compulsory military service. We are also inviting personnel from private security companies, and especially FARC victims. We're also targeting those who abstain from voting. We convene young leaders and society representatives, and are looking for candidates for congress, president, mayors, councils, and assemblies.
Q: Will an alliance with "Centro Democrático" be possible, a critic of the process of peace?
GL: We want to run for the Congress alone, and we're looking for a presidential candidate. We still have a lot of time.
Q: What is your perspective on the FARC agreement?
GL: There are already 10 guaranteed spokespersons for the FARC in the congress, and if they win the Special Constituency, they will have 26 representatives in the chamber. We do not agree with this excessive representation. We (the victims) are not represented in the Special Jurisdiction for Peace.
Q: Do you trust the FARC disarmament, even if they did not surrender all their weapons?
GL: Being a captive, in 1999, from one moment to another, the FARC modernized their armaments. A plane, I think a Russian one, arrived and air-dropped them AK-47 rifles. They could arm themselves again overnight, particularly in unsupervised areas. There is a lack of control from the authorities to verify the activities of the guerrilla. They also have a petty cash fund; You could only imagine how much they could have hidden in caches.
Q: And how do you analyze the dialog with the ELN?
GL: They're at a standstill. The ELN continues to commit acts of violence. The death of three police officers and six disappearances in the Cauca department are proof of it. There is no act of peace involved.
Q: What would you change about the dialogue with the ELN?
I would take victims into account. That's where they should focus. The ELN should cease with its terrorist operations. They should release kidnapping victims and stop their extortion practices. But as you can see, this will likely be a very slow process.
Follow Colombia Focus' coverage of the 2018 Colombian Presidential Election, with detailed candidate profiles.