Colombia tie Brazil 1-1, fall to third in CONMEBOL World Cup qualifying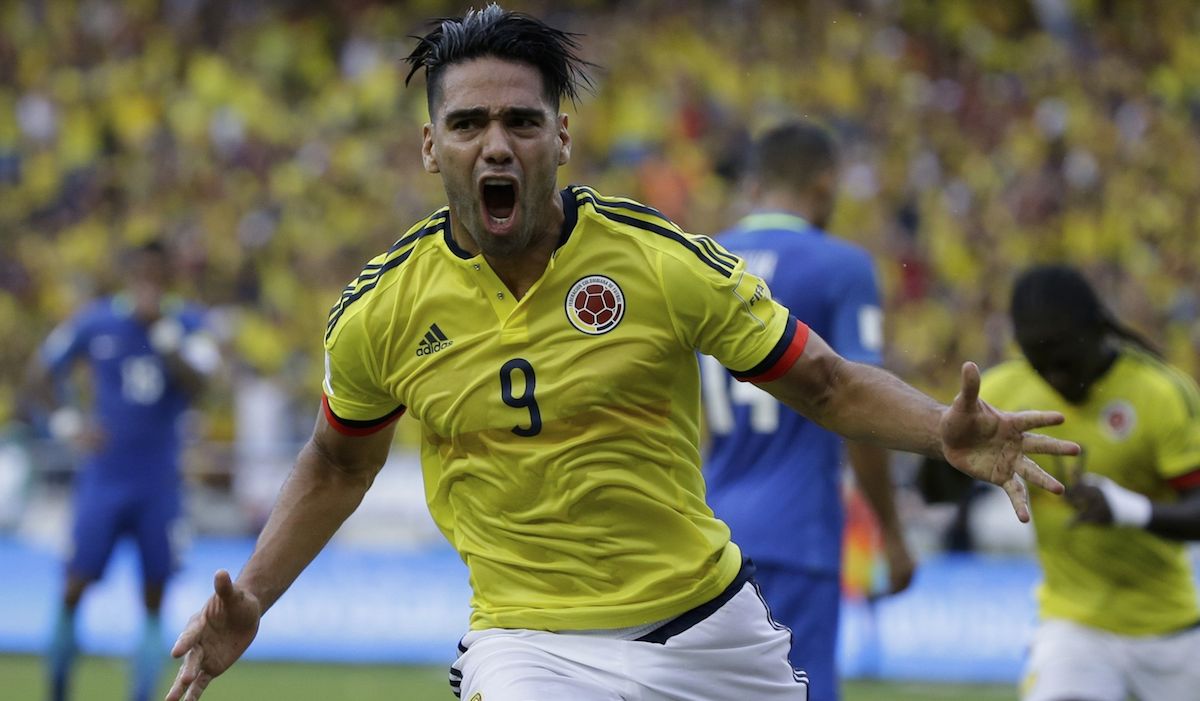 Colombia tied with arch rival Brazil yesterday, taking another step toward qualification for the 2018 World Cup, on a hot and humid day which saw several game stoppages and injuries due to the heat. Colombia's lone goal came from a brilliant header in the 56th minute by Radamel Falcao in the second half. However both teams struggled as the game came to a close, as the 98 degree heat and 85% humidity took its toll on players on both sides.
In other qualifiers within the group, Uruguay defeated Paraguay, Chile was upset by lowly Bolivia, losing 1-0, and Venezuela managed to tie Argentina in a game played in Buenos Aires. The results mean that Colombia is now third in the group, but still in control of their own destiny as they head into the last two qualifiers of the tournament in October against Paraguay and Peru.