MotelNow lands in Bogotá with the hopes of shaking up Colombia's love industry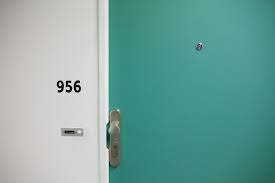 Things just got a little easier for that couple that was told to 'get a room'. Following on from its great success in Chile, Motelnow launched this week in Bogotá with the aim of shaking things up for Colombia's love industry. It's the first application for iOS and Android that allows you to book motels and the company hopes to capitalise on the large number of loved-up couples in the city who are looking for their own private nook by providing an online service that is as discreet as it is spontaneous.
After choosing a motel, customers then have the option of choosing the room, be it a suite, one with a hot tub or rooms for VIPs. If a room is up for grabs, couples will have 45 minutes to get to their room after the reservation is completed and, once at the motel, they only have to present the reservation code to the staff in charge at the reception. 
The app stores little information outside of the person's gender and their age, and it's the motels that then pay the company so no credit card information is stored either. In addition to allowing members to book in at different motels, the site also allows users to review rates, look through photos, locate where the closest motel is and scroll through the recommendations of other customers.
The way the idea is pitched in the company's press release, the team at MotelNow were intending the app to be used for a myriad of reasons- like people who may live with their parents, or share a flat, or have a long distance relationship that you might want to consummate or 'simply would like to have a different experience'-decide to need a motel on short-term notice.
In keeping with the theme, the app was launched in Bogota at Centrico on Valentine's Day but the company is aiming for more than just a one-night stand with the concept. At this stage there are more than 50 hotels on offer in the capital, with another 200 to be added. There are also plans to expand into Medellín and Cali as well.
The startup was founded three years ago by José Miguel Hurtado and Eugenio Saavedra, two Chilean entrepreneurs that sought to satisfy an urge in the market. "We realized that the problem of the digitalization of the motels industry was not only in Chile, but also in all of Latin America," Jose Miguel said of their reason to move to Colombia.
They decided on Bogotá after considering other options in Latin America like Buenos Aires, Mexico City and Lima. The Colombian capital has more than 1,000 motels and is an enormous target market in line with the country's ambitions. "Colombia is a very attractive country in the motel industry, that's why it was our first option to start internationalization," said Country Manager of MotelNow Colombia Eugenio Saavedra.
MotelNow initially received funding from the Chilean government and, following that, was also part of the intake of Imagine Lab, a Microsoft accelerator in Chile. The app is free to download now on iOS or Android.